How to effectively use hashtags on Twitter and Instagram
Hashtags are a bit like marmite, you either love them or hate them. More and more people are using them on social media, and many still not quite sure of the exact purpose or how to use them to their full advantage.
So, What is a hashtag?
According to the Oxford dictionary a hashtag is: 'A word or phrase preceded by a hash sign (#), used on social media websites and applications, especially Twitter, to identify messages on a specific topic'. The hashtag was first brought to Twitter on August 23, 2007, by Chris Messina and used them to categorised topics. Now, Hashtags are used around the world to make it easier for people to find and follow discussions on various social media.
How to use hashtags on Twitter
On Twitter a hashtag is a trending topic or keyword, using a hashtag ties your post to a conversation. You can find conversationg by searching the hashtag in the search bar on Twitter. Its reported that tweets with hashtags can increase engagement by almost 50% for brands and 100% for individuals. Tweets with hashtags are more likely to be retweeted than those without (Hubspot)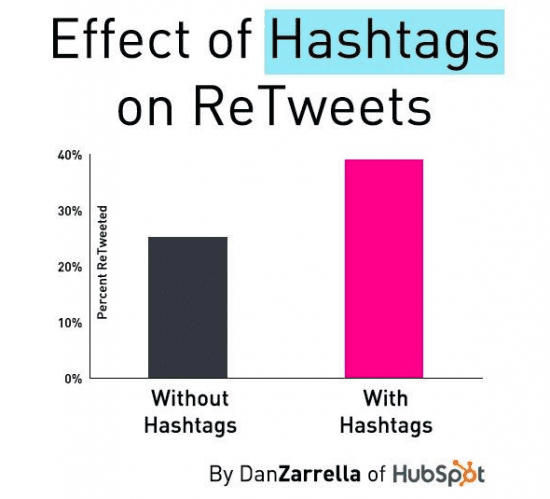 How to use hashtags on Instagram
The best way to get your posts seen on Instagram is by using Hashtags. They pull your social media posts into topic-specific feeds, which can reach audiences beyond your current followers. You can find content on Instagram by searching with hashtags, and this what your potential customer is doing. You will barely ever find an Instagram post without a hashtag in the caption or comments.
How to find the right hashtag Twitter
Tweets with hashtags get 2 times more engagement than tweets without, therefore it would be recommended you try finding 1-2  hashtags or a trending topic for each tweet. If you're searching for popular hashtags try using the trending bar to see if there are any relevant ones you could use in your own tweets. Consider using popular hashtags that appear each week on Twitter such as #Mondaymotivation or #FridayFeeling
How to find the right hashtag Instagram
You can use up to 30 hashtags on Instagram, and as Instagram doesn't publish their trending list, the best way to find hashtags for your business is to either have a snoop at competitors to see what hashtags they are using or look at some of your ideal customers and see what kind of hashtags they are using on their posts. Finding these existing Instagram communities is a great way to expand your audience and reach the people who are most likely to be interested in your business. Keep an eye on your top followers and see what hashtags they're using. Instagram's search tool can give you some additional information about which hashtags the people you follow are using.
Hashtag tools
There are so many tools to help you monitor and evaluate hashtags. I have used a few, but these are the best ones. Hashtagify Hashtagify is free and can help you analyze hashtags and view related other hashtags you might want to use.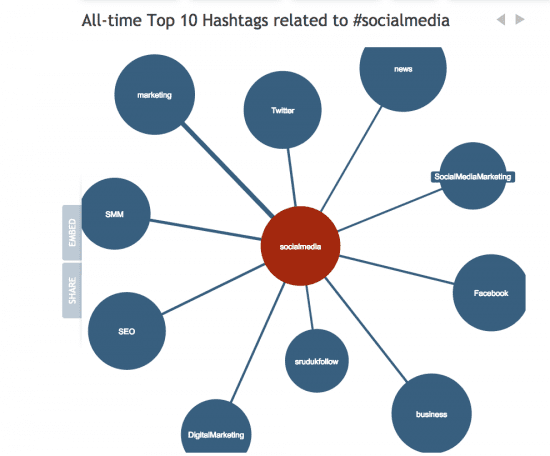 Tweetdeck This is another free to use one, where you can view conversations around a specific hashtag. You can add and remove serval streams at one time.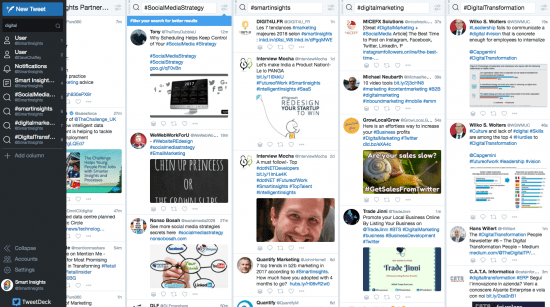 Ritetag RiteTag helps you choose the hashtags by showing you how good, great, or overused a hashtag is. They also group hashtags by color to help you decide on the best hashtag for your post.   If you are wanting to improve your social media strategy but you're not sure where to start, please get in touch for a FREE Social Media Consultation. Helping you create a plan to manage social media marketing to support your goals.